JBL wireless speakers are among the best portable sound devices for indoor and outdoor listening. The Bluetooth speakers fall under several series and some of the popular models include JBL flip 4, JBL Flip 5, JBL charger 3, JBL charger 4, JBL Xtreme, and more.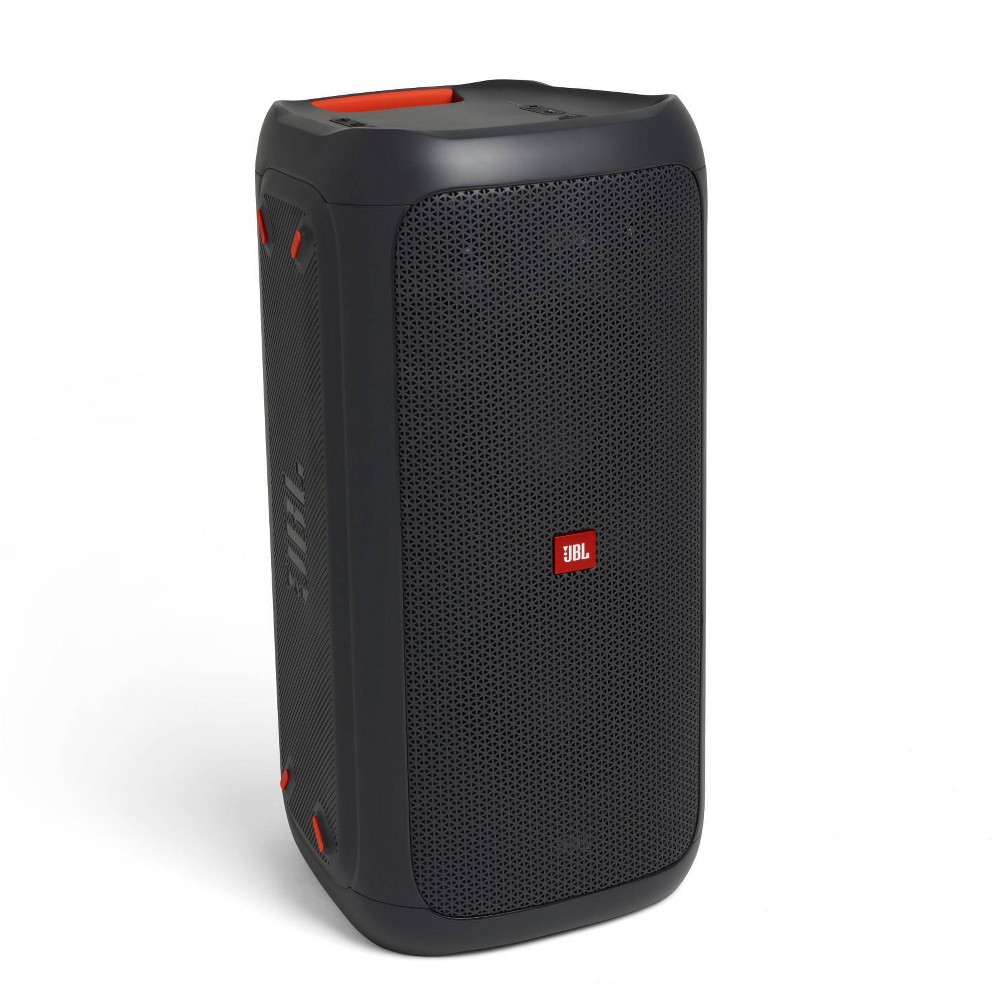 Why you should buy JBL Bluetooth speakers
Some of the high-quality features that make the JBL Bluetooth speakers stand out are their crystal clear sound outputs, long battery life, portability, and affordability. Also, most of these best Bluetooth speakers are waterproof, meaning you can take them outdoors, near the beach or swimming pool, and enjoy your music as you relax or swim in the water. 
Generally, wireless speakers are great in many ways. However, some are ideal for specific applications and environments. As such, we have created a list of the best JBL wireless speakers to suit different tastes and environments. Please note that the list is not in any particular order.
JBL Flip 4 Bluetooth Speakers
The JBL Flip 4 is a great portable waterproof Bluetooth speaker. The favorite color just like the JBL charger 3 is black. Popular features of the JBL flip 4 include;
Shop for JBL Flip 4 Waterproof Portable Bluetooth Speaker – Price  $119.95 Amazon
The JBL Flip 4 portable wireless speakers provide great, crystal clear, and impressive stereo sound in both indoor and outdoor setups.

You can connect two Bluetooth enabled devices such as smartphones and tablets to the speaker and play music from each of them in turns. 

The JBL Flip 4 battery is a powerful 3000MA rechargeable Lithium-ion that provides up to 12 hours of playtime.

JBL Flip 4 is a waterproof Bluetooth speaker with an IP67 rating. This means that it can withstand spills, rain and even submerging it in water or other liquids – without damage or degrading of sound quality.

JBL Flip 4 Bluetooth speaker has an inbuilt JBL Connect+ technology which enables you to link over 100 JBL connect+ enabled speakers to work as one hence provide more sound over a wider coverage area and amplify your party.

The JBL Flip 4 has dual external passive radiators for powerful and better sound output and distribution.
Buy JBL Flip 4 Waterproof Portable Bluetooth Speaker – Price  $99.99 – Target
JBL Charge 3 waterproof portable Bluetooth speaker
Available in different colors, the black seems to be the most popular. Among the best features of the JBL Charge 3 wireless speakers are;
 

You can connect up to three devices such as tablets, smartphones, and other portable or similar Bluetooth-enabled gadgets wirelessly. The Bluetooth speakers allow you to configure, play, and listen to great and powerful stereo sound from each device in turns and according to your preference.

The JBL charge 3 is IP 67 rated, hence waterproof and able to withstand dusty and other extreme outdoor and indoor environments. This allows enjoying the music from outdoors including when near swimming pools or even dancing in the rain.

A long-lasting and reliable Lithium-Ion Polymer battery that lets you enjoy music all day without recharging. The 22.2Watts Hour (Wh) JBL charge 3 battery provides an average of 20 hours of playtime. However, the actual playtime varies according to the volume and type of music. A high volume with heavy beats will consume more battery energy and reduce the playtime.

The JBL charger 3 allows you to take your crystal clear calls with the touch of a button. Generally, the wireless speaker relies on noise and echo-canceling speakerphone technology to offer great and crystal clear sound. 

It has a JBL Connect feature that supports creating a sound system consisting of a network of multiple JBL Bluetooth speakers. This lets you can connect several JBL wireless speakers and build a great and amplified listening experience.

Wireless, portable, and waterproof.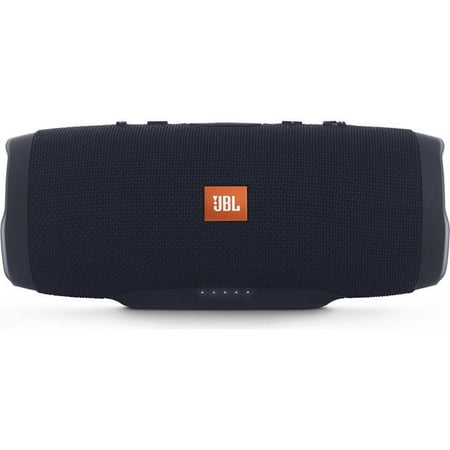 Buy JBL Charge 3 waterproof portable Bluetooth speaker Price – 109.95 Walmart 
JBL Charge 4 Wireless Bluetooth Speaker
The JBL 4 Portable Waterproof Bluetooth speaker is great sound equipment for outdoor or indoor listening. Some of the great features of the JBL  charge 4 speakers are; 
It can connect 2 devices at a time hence allow you to enjoy the powerful sound from more than one smartphone, tablet, or a combination of portable music gadgets with Bluetooth capability. 

A powerful 27 Wh Lithium-ion Polymer battery that provides a 20-hour playtime. However, the playtime varies depending on the type of music and volume level. The battery charges within 4 hours.

The JBL charger 4 has the Connect feature that allows you to link up more than 100 JBL Connect+ enabled Bluetooth wireless speakers.

JBL charge 4 is a portable waterproof speaker that you can use outdoors or indoors without fearing spills or rain. It allows you to enjoy your music at the beach, as well as near the pools and you can even submerge it in water or get it spilled over by liquids without suffering any damage.
Please note that the JBL charge 4 does not come with the USB charging adapter. 
JBL Xtreme Portable Wireless Bluetooth Speaker 
A great and powerful speaker with dual external passive radiators. The JBL extreme has a superior base. 

The speaker is waterproof hence able to withstand spills and water splashes but may get damaged if submerged.

The JBL extreme speaker has a noise and echo-canceling speakerphone that allows you to make crystal clear normal and conference calls.

JBL connect+ that allows you to wirelessly connect up to 3 Smartphones or Tablets 

A  10,000mAh rechargeable  lithium-ion battery that supports up to 15 hours of playtime
dual USB charge output to power your devices and keeps them and your music going for as long as you need them to.
JBL connect feature lets you link multiple connect enabled speakers to increase the coverage and listening experience.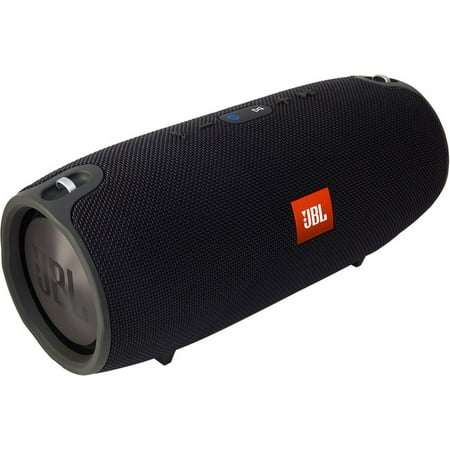 Buy JBL Xtreme Portable Wireless Bluetooth Speaker   Price – 189.99 – Walmart 
JBL Flip5 Bluetooth Speaker
The JBL Flip5 wireless speaker provides powerful and clear sound quality

Portable and waterproof with IPX7 rated enclosure

Wireless Bluetooth streaming – Bluetooth version 4.2

A powerful battery that provides 12 hours of playtime

Supports linking multiple speakers with its party boost feature.
Buy from Microsoft – Price: $119.95 -Microsoft
JBL Clip 3 Bluetooth Wireless Speaker
Portable Waterproof IPX7 Waterproof

Wireless Bluetooth Streaming

Speakerphone

Integrated Carabiner

10 Hours of Playtime
JBL Horizon Clock Radio Bluetooth speaker
The JBL Horizon Bluetooth speaker comes with a clock, radio, and ambient light. This and other portable Bluetooth speakers often come with a JBL USB charging.  
Its other features include;
Wireless Bluetooth streaming 

An attractive and compact design

JBL LED ambient light

An alarm clock

Great stereo sound
JBL GO Bluetooth Speaker
The JBL GO wireless speaker is a powerful, waterproof sound unit that has a built-in strap-hook. Its main features are; 
Wireless Bluetooth streaming

Audio cable input

IPX7 waterproof

5 hours of playtime

Speakerphone
Disclosure of Material Connection: Some of the links in the post above are "affiliate links." This means if you click on the link and purchase the item, I will receive an affiliate commission. Regardless, I only recommend products or services I use personally and believe will add value to my readers. I am disclosing this in accordance with the Federal Trade Commission's 16 CFR, Part 255: "Guides Concerning the Use of Endorsements and Testimonials in Advertising."